BI Data Explorer
One of the most powerful features of flipflow is easily obtained data analysis. You will have default tools and reports and you can also create your own customized reports and dashboards for different users with our BI tool. You can not only program your own automation but also schedule delivery of reports and change alerts for different profiles of your company.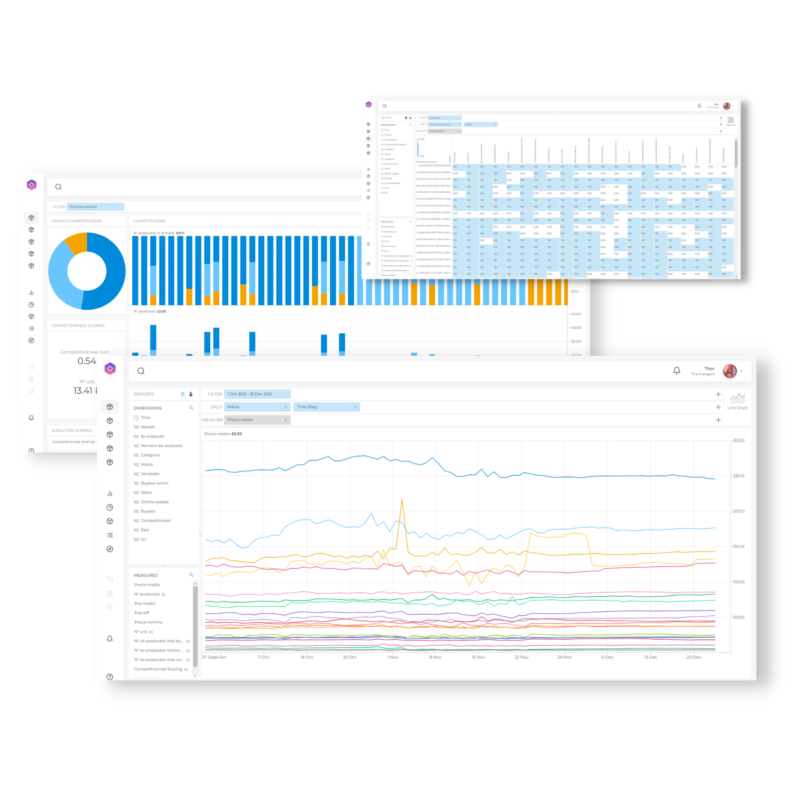 What is BI Data Explorer?
flipflow Data Explorer is the analysis software within our application that will allow you to compare metrics and analyze by period all the information about prices, promotions, competitor prices, content changes, positions… Thus you will be able to see not only how updated your catalog is in terms of availability and how competitive your prices are at the level of channel, category, brand and even reference, but you can also do a past period analysis, analyze pricing strategies that your competitors have followed all year and lots of other things. You can even upload your data into flipflow and analyze it together to reach conclusions that might be impossible otherwise.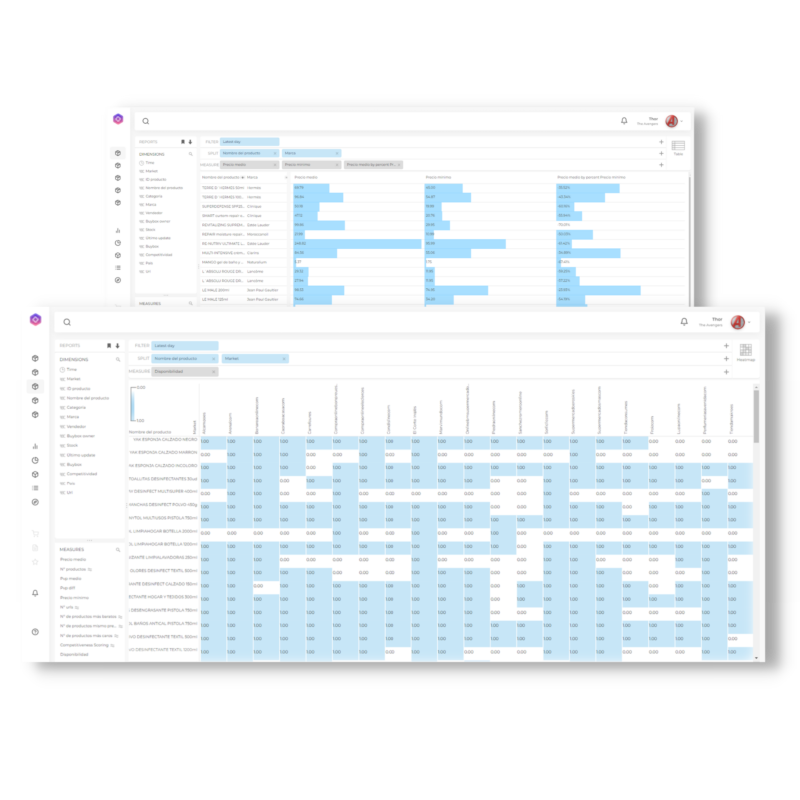 Save your own Custom Reports
You may create your own reports based on the default flipflow reports or create them from scratch. Tables, heat maps, graphs or any type of report you can easily and quickly find or create within flipflow with just a few clicks by dragging and dropping metrics.
The advantage of personalized reports lies in the flexibility and ability to prepare and save them since you can have different reports and dashboards for each user and for any purpose you want, for example, to control a specific website or marketplace very precisely by analyzing distribution channels of a particular brand or to analyze in detail the competitiveness of a particular category of products.
And of course, your personalized reports will always be available and updated in real time.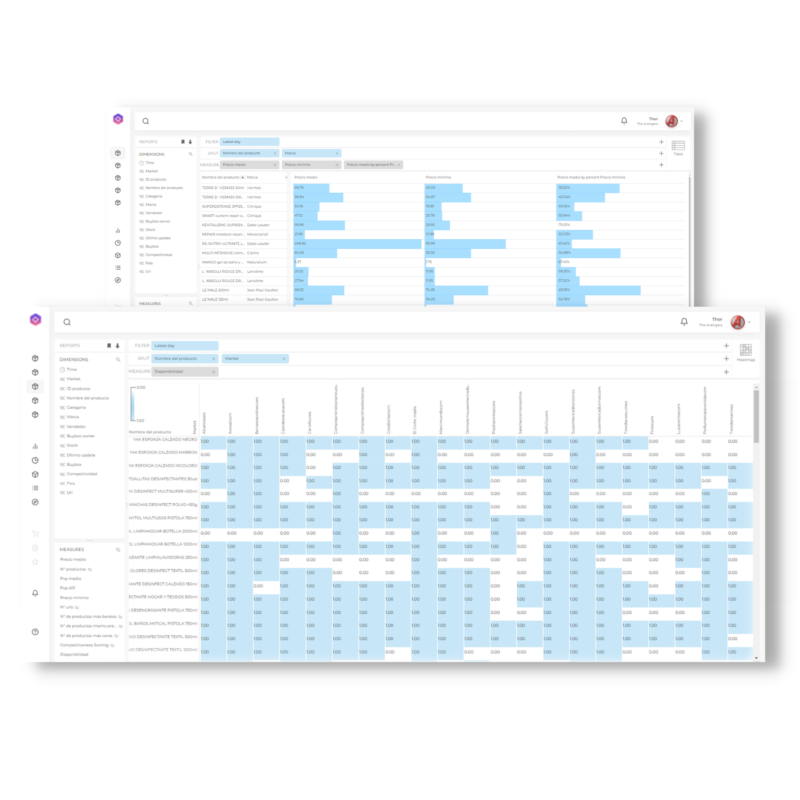 Create your own Dashboards
One of the most powerful advantages and functionalities of flipflow is you are free to develop personalized reports with the objective you want and furthermore create your own dashboards that will be updated automatically on a daily basis . A Dashboard is a set of personalized reports grouped and organized in a single interface.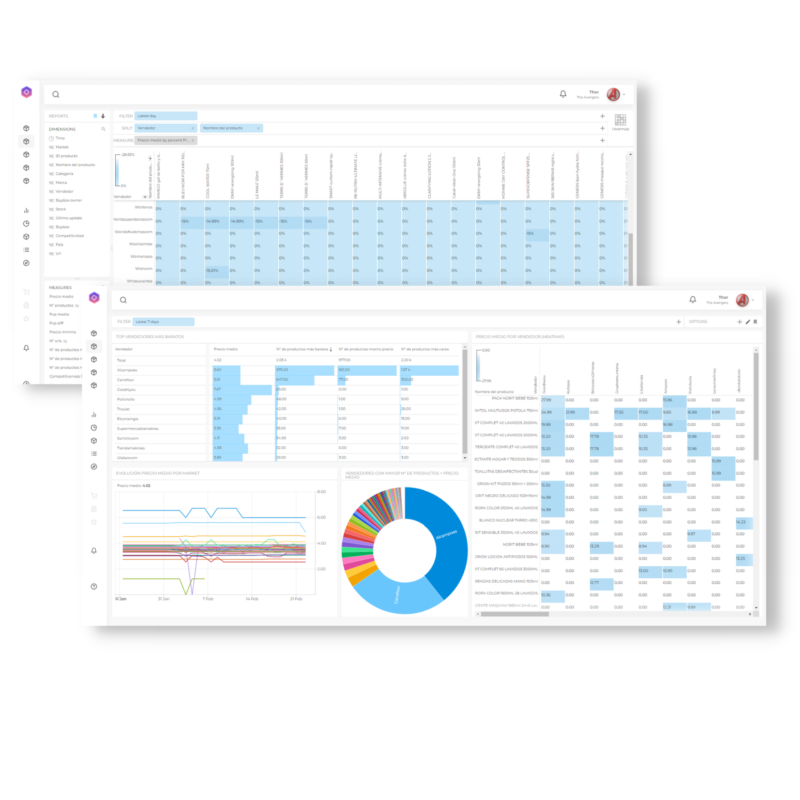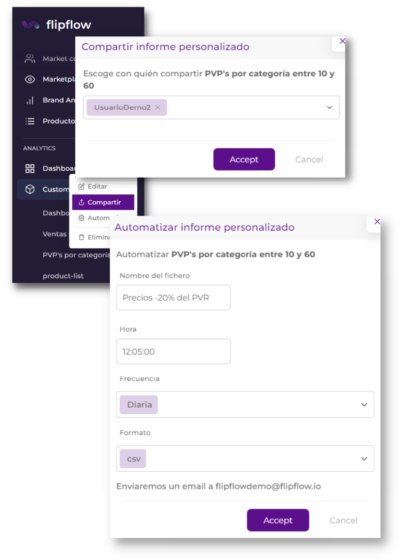 Create your own automations and delivery
We want flipflow to be a useful technology for pricing, analytics and marketing departments, as well as for sales, purchasing, management and more in any company.
Our commitment in this sense is to offer endless possibilities for report design with an option to automate their delivery on a daily, weekly or monthly basis so that the information reaches the required profiles by e-mail both to inform them of a market situation and to configure reports with alerts to changes such as out-of-stock, price drops, promotions or competitor's actions.
You are able to exchange reports between users within flipflow platform or create your own programs and integrate our data into your system through our API.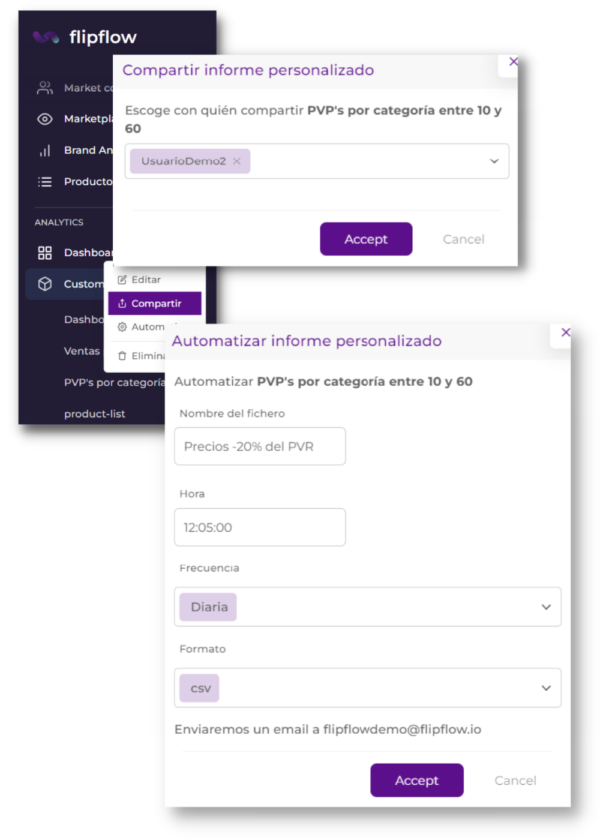 Why Use Custom Reports and Dashboards
A Brand Manager who needs to immediately know the price and availability of the products of their brands across all channels?

A Distributor from a country who needs real-time market information for their geographic region?

The Pricing Department wants to know how the competition is doing in terms of MSRP?

A Marketplace Manager who needs information regarding Amazon or any other marketplace?
The possibilities are endless thanks to our BI tool and custom Dashboards.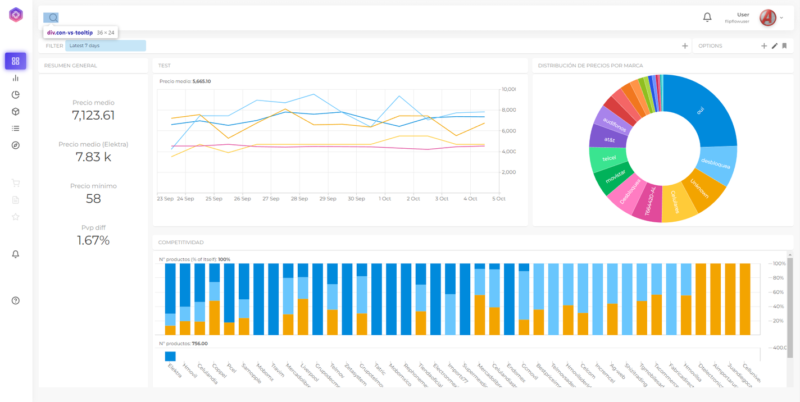 All of these custom reports as well as all default flipflow reports will be available for download, and you are free to get them through API for any type of integration. Pero además podrás automatizar su envío periódico o compartirlos entre usuarios.

¿Quieres ver flipflow en acción?